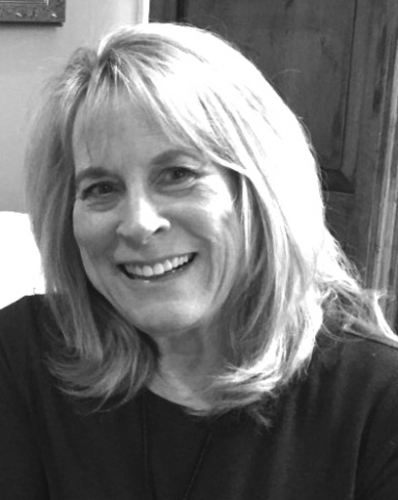 Melinda Vetter Nelson
June 6, 1950 ~ Nov 1, 2019
Mindy passed away November 1, 2019 due to complications from pancreatic cancer. She was born June 6, 1950, in Salt Lake City to Edward and Anne Vetter. Mindy moved to Park City in 1978 where she and her husband Eric raised their three children Summer, Abbey (Jason) and Nick (Iona). Mindy was a member of the LDS church and loved and admired so many people in the Park City Ward.
Mindy graduated from the University of Utah with a Bachelor's degree in Elementary Education and a Master's in Social Work. She worked for 22 years as a school counselor at Jeremy Ranch Elementary School in Park City. She was remarkably generous and kind and was loved by her students and colleagues. Her life and career were devoted to helping others.
Mindy was a gifted artist and extremely creative. She had an eye and taste for decorating that was unprecedented, helping many family members and friends with weddings and special events. She made her home a beautiful, warm and welcoming place for family and friends with great attention to detail and style.
Mindy was an incredibly strong and resilient woman. She battled cancer for the past 2 ½ years with grace, dignity and positivity. Mindy made the most of her last years and was able to spend time with her family, friends and loyal dog Cooper. Above everything, Mindy was a devoted mother and wife. She spent her days, up to the very end, always thinking of others and what she could do to help them. Mindy delighted in being with her precious granddaughter Poppy Melinda, and the planning of Abbey and Jason's recent wedding.
Mindy is survived by her husband of 47 years, Eric, her three children, her granddaughter and her siblings Teresa, Carrie (Stephen) and Rusty (Phyllis). She adored all of her cousins (Vetters, Sweeneys, Nelsons, Youngs, Palmers, Bradshaws), nieces, nephews, aunts and uncles. She also is survived by countless friends, many that blessed her life for 40, 50 and 60 plus years. The family would like to thank the providers and caregivers at Huntsman Cancer Hospital for their efforts to help Mindy and her family. Services to celebrate Mindy's wonderful life will be held Friday November 8 at 1:00pm at the Church of Jesus Christ of Latter-Day Saints in Park City (2300 Monitor Drive). Family and friends may stop by to greet Mindy's family before the service beginning at 11:30am.
Published in Salt Lake Tribune from Nov. 5 to Nov. 7, 2019