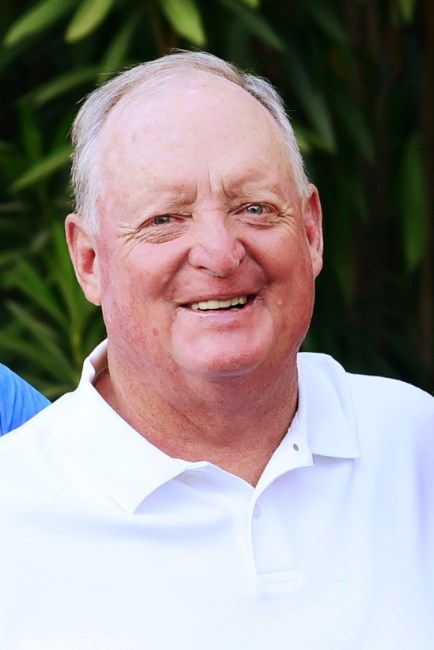 Douglas Paul Simpson was born on November 4th 1949 in Salt Lake City to the parents of Pauline and Eugene Simpson. He grew up in Salt Lake with an older brother Stewart and a younger sister Jolene. He went to Highland High School where he was an All-State football player and met his high school sweetheart Nancy. After two and half years of blissful dating, they married and continued their love story for 49 years.
He attended Utah State University where he played football and finished his studies with a degree in Business at the University of Utah. He then moved onto Pepperdine School of Law where he earned his Juris Doctorate. After law school Doug opened his firm in Utah, where he set an example of hard work, integrity and dedication for his family.
Doug enjoyed reading, watching old westerns and World War II history. He found joy when his sons were young by coaching them in basketball and baseball. He loved playing golf with friends and family where he had a passion for searching for lost golf balls. He enjoyed teaching his sons and grandchildren life's important lessons and became a master in supervising projects he delegated. Doug was great at telling stories and was known for his "dad jokes." His favorite times were spent with family where he always made sure everyone was happy and taken care of.
Doug always made it a point to make sure his boys knew that one of the reasons he had them, was so they could give him lots of grandchildren. His life was dedicated to his grandchildren and they felt his love and support. He enjoyed every moment he had with his grandchildren, from taking them golfing to supporting them in dance and other sports. His road trips and vacations were legendary but what the grandchildren loved most was just hanging out with him and getting their Grandpa snuggles.
This chapter of his life here on Earth came to an end at the age of 70 on February 8th surrounded with so much love and support to move forward to the next life where he will be greeted by his father Eugene, brother Stewart, and best friend from grade school Paul Osborn and many more family and friends he has missed.
Douglas is survived by his dedicated loving wife Nancy; Sons: Danny – Salt Lake City, Ryan(Chantal)- Salt Lake City Todd(Celeste)- Phoenix, Matthew – Marina Del Rey, and Michael(Mizelle)- Seattle; mother Pauline; grandchildren: Tate, Carter, William, Madison, Kennedy, Brooklyn, Noah, and Beckham. He was preceded in death by his father, Eugene; and his brother, Stewart.
The viewing will be held on Friday, February 14th from 10:00-10:45am followed by a funeral service at 11:00am at Wasatch Lawn Memorial Park and Mortuary located at 3401 South Highland Drive, Salt Lake City, Utah.