ANNOUNCEMENTS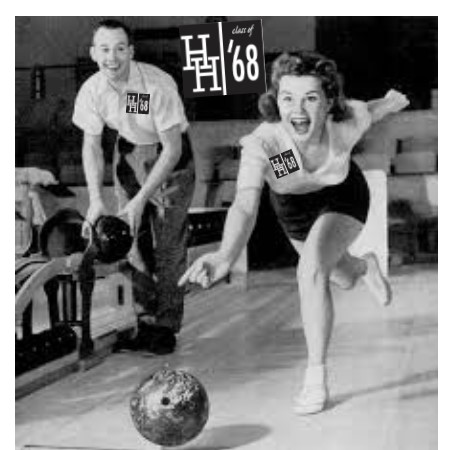 THEN & NOW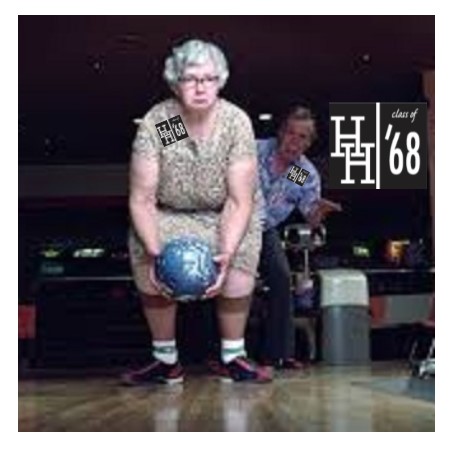 It was a cheap date in 1968 and just about as cheap in 2019. It's time to dust off your three-tone rubber soled lace ups, iron those embroidered silk shirts, and polish those swirly championship balls.
October 3, 2019
HH68 dine - bowl - golf - gab
Register TODAY by clicking on Then & Now LUNCH link.
And did we say have FUN!!!
TO EVERYONE:
WHAT'S NEW??
All names now listed!
♦THE HIGHLANDER HUNT!!♦
Please see NEW LINKS to the right. All information is there!
REQUESTING YOUR HELP!
♦THANKS TO ALL WHO CONTRIBUTED TO OUR SURVEYS.
SOME INTERESTING RESULTS WILL BE POSTED SOON!
NEW SURVEYS TOO! ANY IDEAS?♦
♦REUNION VIDEOS ARE NOW LOCATED ON TOP LINK BAR!♦
♦Go to CLASSMATE INFO!! link♦
♦SEE WHO IS REGISTERED & HAS A PROFILE!♦
♦PLEASE HAVE FUN BROWSING!♦
♦TELL OTHERS ABOUT OUR WEBSITE!♦